The CREAM lab organizes a short, impromptu workshop on the biology, cultural history, musicality and acoustic of !screams!, to be held in IRCAM, Paris, on Thursday 22nd June, 2-5pm. The workshop will consist of four invited talks, followed by a discussion around drinks and cakes.
CREAM organise un petit séminaire impromptu sur la biologie, l'histoire culturelle, la musicalité et l'acoustique des !CRIS!, il aura lieu à l'IRCAM le Jeudi 22 Juin de 14h à 17h. Le séminaire sera constitué de quatre présentations suivies par une discussion autour de quelques boissons et gâteaux.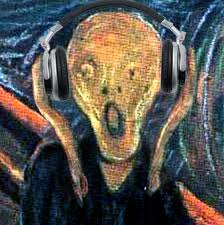 Date: Thursday 22nd June 2017, 2-5pm
Place: Stravinsky Room, IRCAM, 1 Place Stravinsky, 75004 Paris.
Attendance: free, subjected to seat availability.
Local organizers: Louise Goupil (louise.goupil@ircam.fr) , JJ Aucouturier (aucouturie@gmail.com)